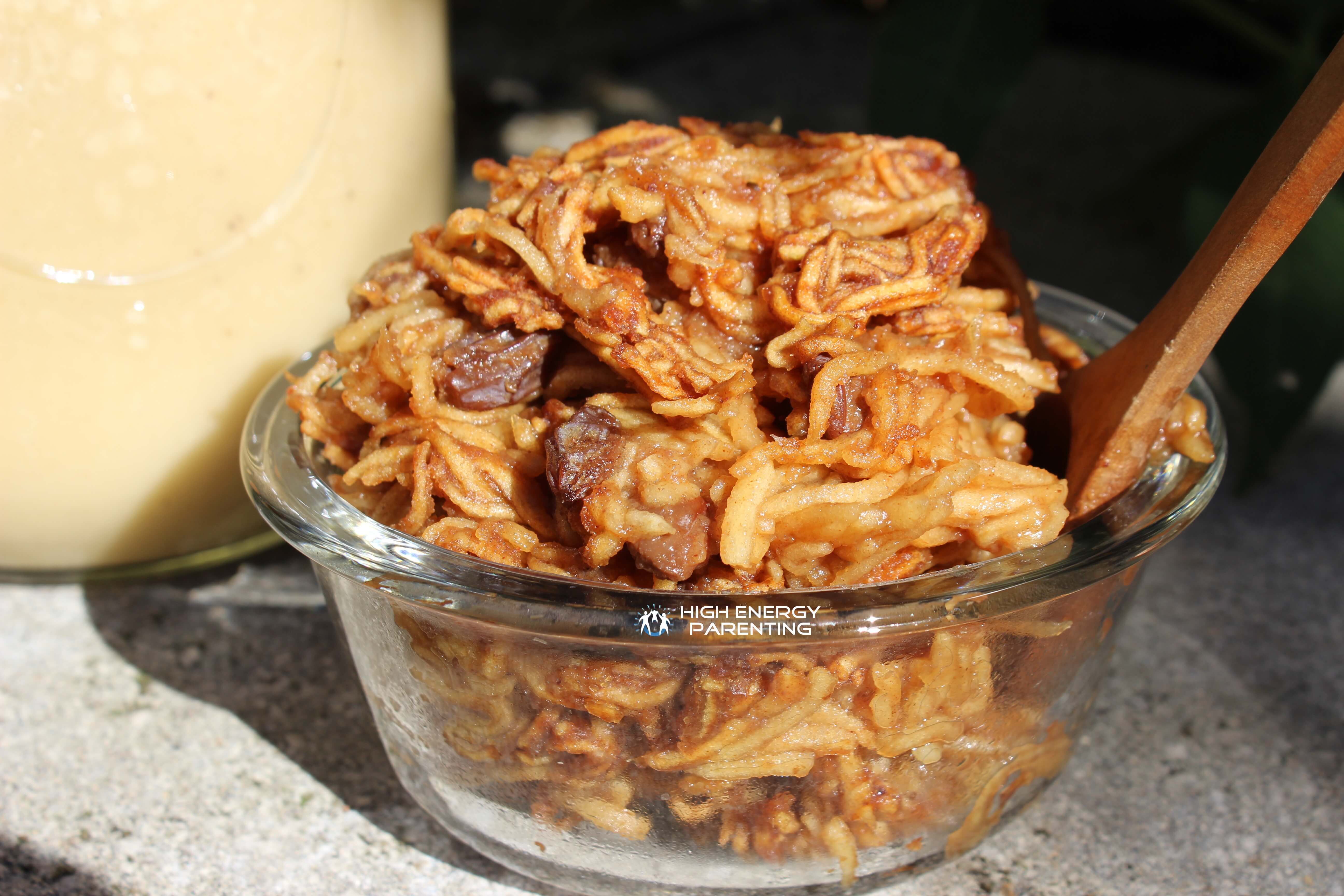 Ingredients:
4 apples
1.5 cup dates
1/2 cup water
1/2 tsp cinnamon
1/8 tsp nutmeg
1/4 cup raisins
Directions:
First, peel the apples and then use a mandolin slicer to create small shreds of apples. You may also use shredder or food processor to create the apple shreds. Set aside in a dish.
Next, blend the dates, cinnamon, nutmeg, and water into a sauce, adding only a 1/4 cup of water initially and adding more as the sauce blends. The aim is to create a thick, but not too thick of sauce.
After the date sauce is ready pour it over the apple shreds. Mix around and add in the raisins.
Optional: place the prepared apple streusel into the dehydrator for a couple hours and allow the top layer to crisp and warm.
Enjoy!