High Energy Parenting exists to provide you everything you need to experience greater levels of energy and vitality. We will use a three step model in approaching energy creation in general, but also for each individual element of energy management as well. The first step is understanding, which is followed by applying this understanding, and this process is supported by outside help and support networks.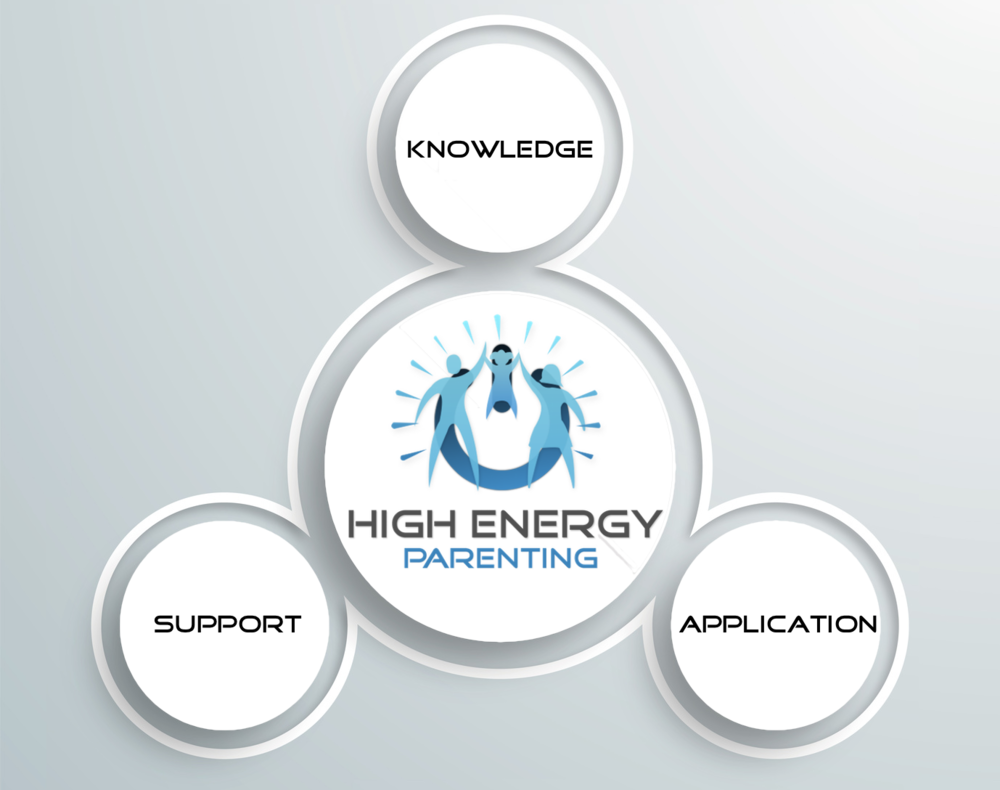 The High Energy Parenting 3-Part Model
Knowledge (Understanding)
The knowledge based portion of High Energy Parenting will be focused on providing the vocabulary and concepts necessary to take control of your own energy levels and start to turn them up to the max. Without a steady foundation, the practices will likely not stand strong and will be liable to fall apart. For it is the understanding of the 'how's and 'why's that will make the 'what to do's far more desirable and conducive.
How To (Application)
The how to part of High Energy Parenting will be shared in blog posts, recipes, full length articles, short reports, tutorials, and videos.
I Can Do It, You Can Do It (Support)
It's true. If I can do it, so can you. And I'm going to do everything I can to make sure that it happens for you. It will be up to you to do your part and read along, watch the videos, participate in the discussions and to ask questions when you have them. High Energy Parenting is here to help you have more energy, if you are willing to get the info, take the steps, and ask for help when you need it.
You can stay completely connected to the High Energy Parenting community by checking in weekly to the blog, subscribing to the YouTube channel, participating in the conversations on the Facebook page, and enjoying the photos, tips, and conversation on Instagram.