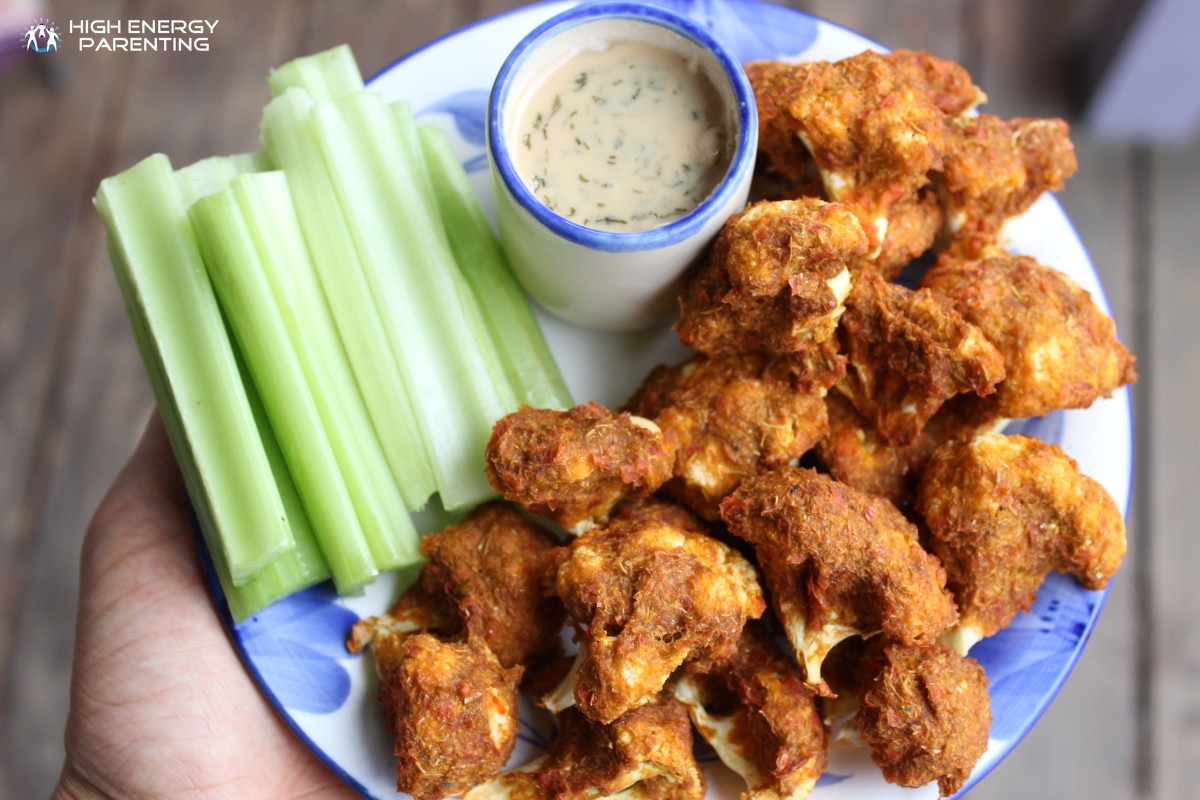 Ingredients
1 head cauliflower
1 large sweet bell pepper (the choice affects final color)
8 stalks celery
3 Tbsp tahini
1 bunch green onion
Directions
Blend all ingredients except the cauliflower until you a achieve a chunky consistency.
Break the cauliflower into small drumsticks and dip the tops of cauliflower into the batter.
Put the cauliflower onto a dehydrator tray and generously apply the remaining sauce to each piece.
Place into the dehydrator and dehydrate for ~6-8 hours at 125℉.