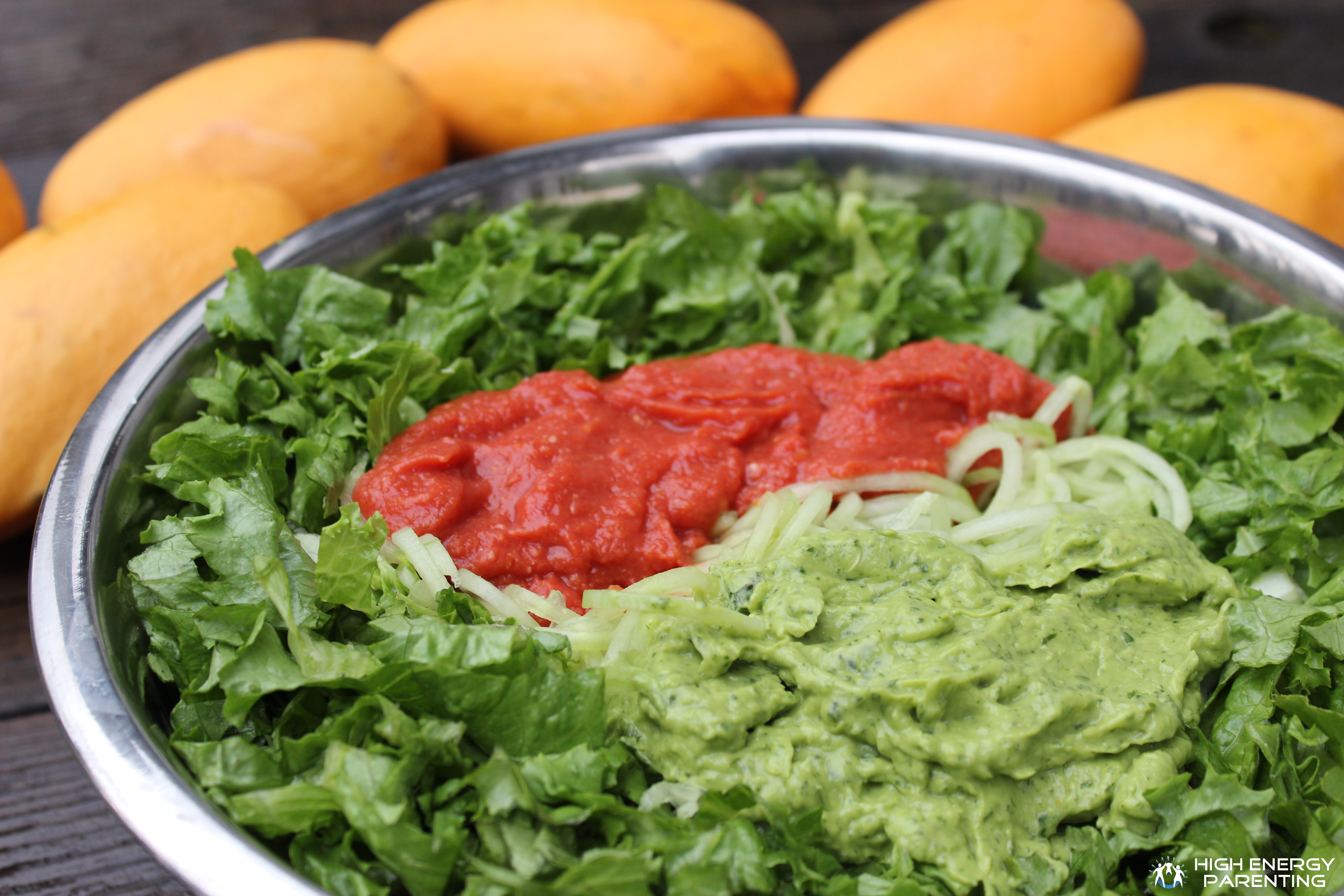 Ingredients
1/2 large avocado
4 stalks celery
1 head green leaf lettuce
1 lime, juiced
3 Roma tomatoes
1/4 cup dehydrated Roma tomatoes
1/2 mango
1/4 yellow onion
1/2 clove garlic
1/4 cup mint leaves
Directions
Blend the avocado, celery, 1/2 head green leaf lettuce, 1/2 lime juice, 1/8 onion, and 1/4 clove garlic, until a smooth consistency is reached.
Add in the mint leaves and blend, shredding the mint leaves into pieces. Scoop out and set aside the mint guacamole.
Blend the remaining ingredients, save the 1/2 head green leaf lettuce, to form the mango tomato salsa.
Dice the remaining lettuce and pour the guacamole and salsa over the top.
Serve with mangoes or sweet potatoes. Enjoy!