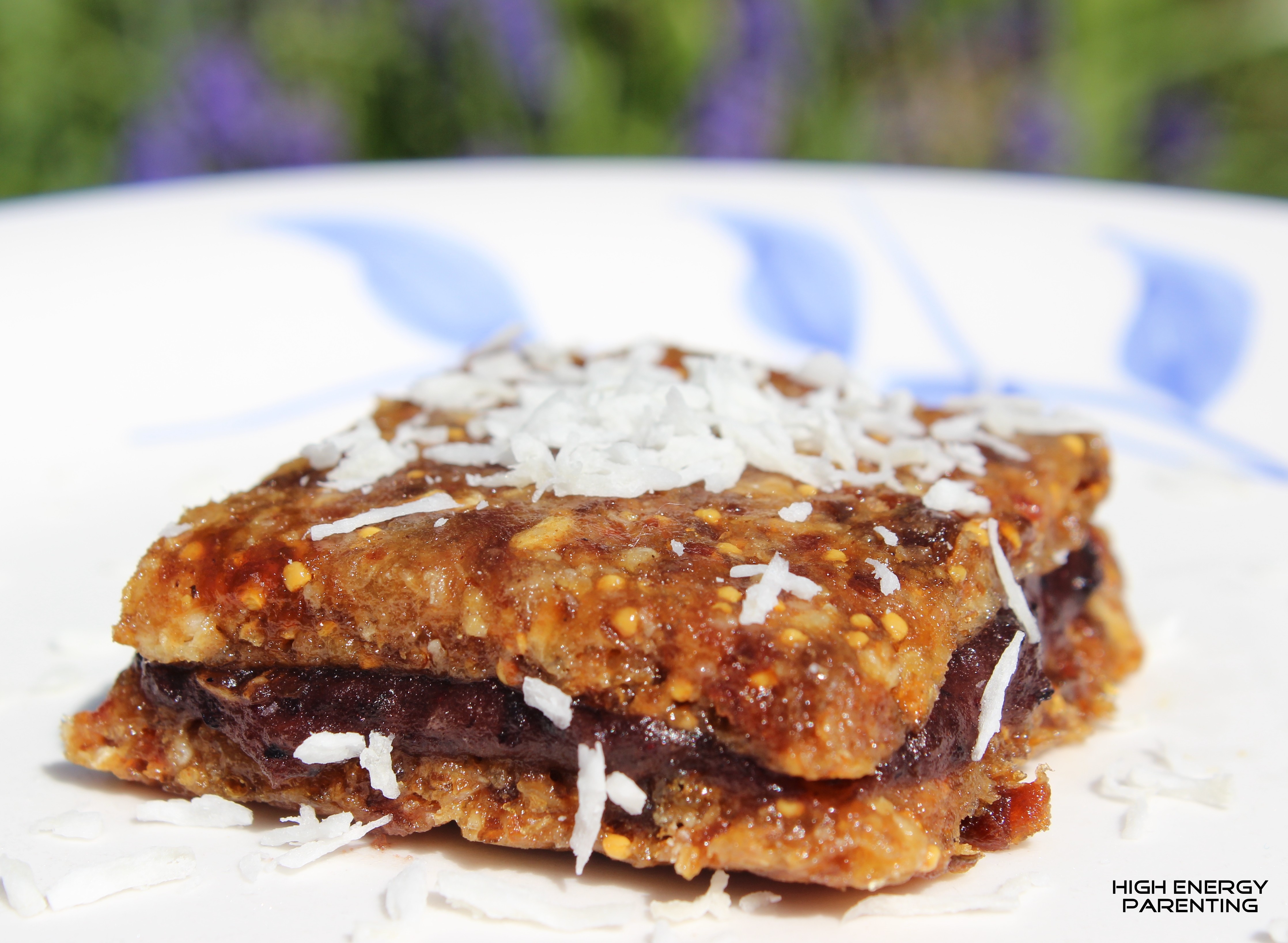 Ingredients
1 1/2 cup dates
1 cup dried mulberries
1 cup blueberries
1/2 cup dried figs
1/2 – 1 cup water (use as needed)
Directions
Place 1/2 cup of dates along with mulberries and figs into the food processor, and process until a consistent crust forms.
Blend the blueberries, remaining dates, and water into a filling.
Create little squares or bar shapes, and then sandwich the filling between the crust pieces.
Freeze or eat immediately.  They hold their shape much more easily when frozen, but will require ~15 minutes to warm up enough to devour.
Enjoy!