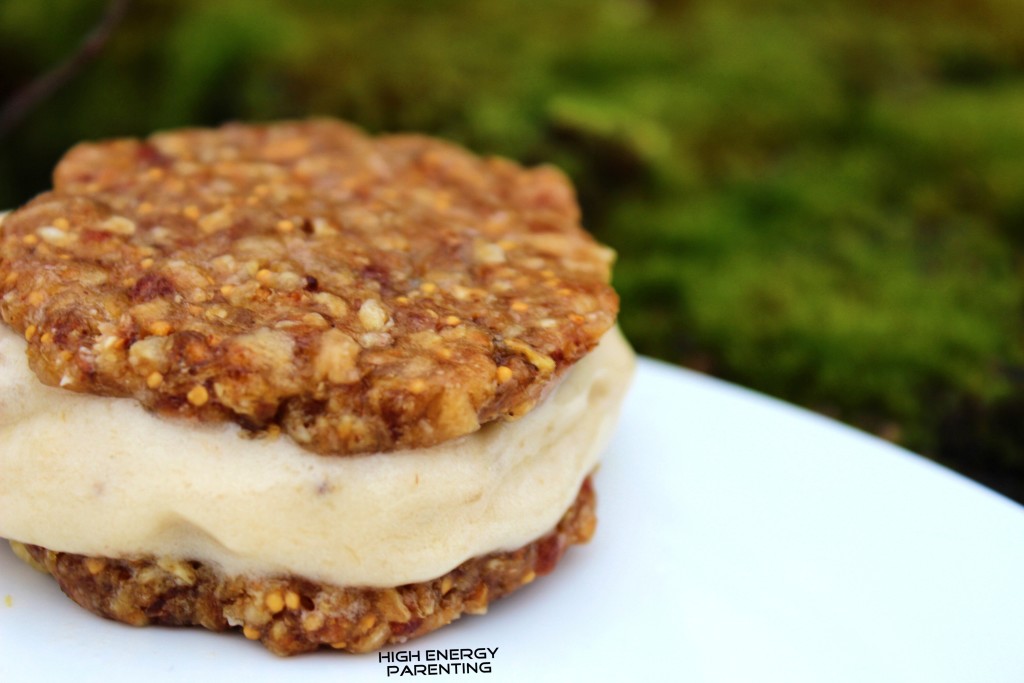 Made of only 4 ingredients, all of them whole foods, absent of all major allergens, completely raw, dairy-free, gluten-free, but yet of course, this treat is still wonderfully sweet and delectable. This dessert is low-fat and a great substitute for the unhealthy, high fat dairy version of this classic indulgence.
Ingredients:
1 cup dried mulberries
1/2 cup dried dates
1/2 cup dried figs
2 cups frozen bananas
Directions:
Process the frozen bananas into an ice cream, using a food processor and set aside.
Take the remaining ingredients and place them into the food processor and process until a homogenized ball forms.
Create small circular disks out of the date, fig, mulberry mix and set them to the side. Keeping your fingers slightly
wet helps to keep your fingers from sticking too much to the dough.
Once all the cookies have been made, start to scoop a bit of banana nice cream in between the cookies making sandwiches.
Enjoy right away and try to keep your hands clean, or set the cookies into the freezer allowing them to set for a couple hours
before serving.