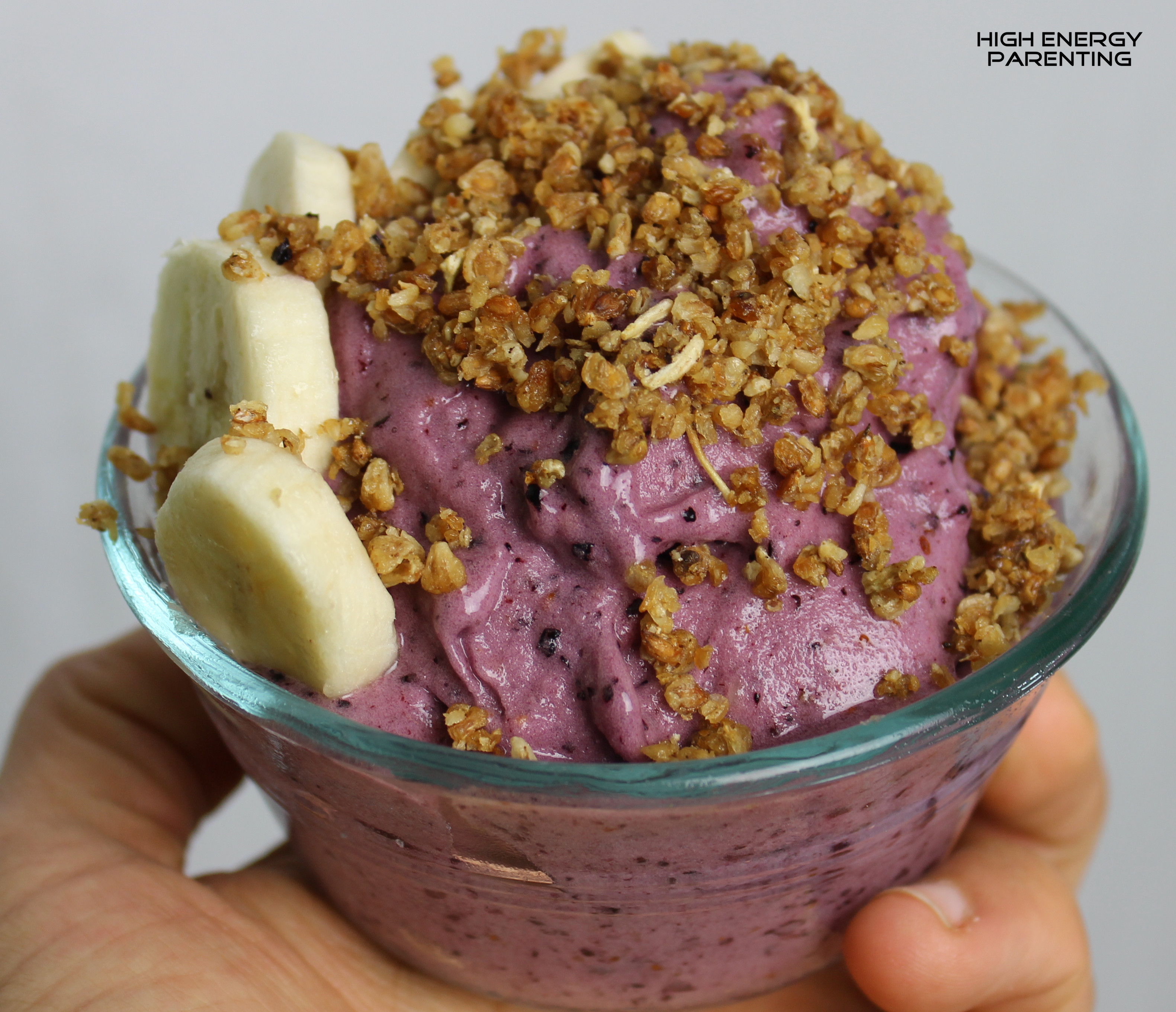 Ingredients
1 cup frozen bananas
1 cup frozen blueberries
1/2 cup dried mulberries
1 ripe banana
Directions
Pulse the mulberries in a food processor or small grinder, until little crumbles emerge. Set these mulberries aside.
Place the frozen bananas and frozen blueberries into a food processor and process into a smooth ice cream texture.
Scoop the nice cream into a bowl and sprinkle with mulberries.
Slice the ripe banana on top and enjoy the nice cream with glee.